5 Best Youtube Downloaders for iPhone
Best Youtube Downloaders for iPhone
By Kendra D. Mitchell | Jun 09,2020 21:03 pm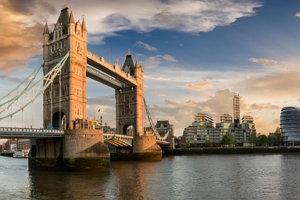 If we talk about video content and its saturation within the network, we'll find a variety that any human mind cannot quickly apprehend. Online resources have become common since people prefer watching their favorite videos and clips on them daily. Out of these online resources, the best video streaming application, i.e., YouTube is being used by masses, in billions. YouTube has taken over the video content and has provided users with a variety that no other platform can ever fight from. Since many users present utilize smartphones and usually require a particular video for their college project or an office presentation, they look to download that video. YouTube, however, has banned them from downloading, as per its policy. This world never lets it down over a limitation; hence people developed a YouTube downloader as a remedy to this problem. These resources thus provided people with the accessibility to download videos in impressive quality. This article shall discuss different YouTube video downloader for iPhone along with their features and advantages that make them distinctive in the market.
There are hundreds of video downloaders available, which usually makes it difficult for users to apprehend the right option for their iPhone that would suit their needs. This article discusses five best options to be considered when downloading YouTube videos on iPhone that would surely help users to short-list the best available option as per their requirements.
A fast utility application with functionality that is far better than most video downloaders. VidMate provides users with the option of downloading videos not only from YouTube but from various other platforms and streaming devices. VidMate surely has made accessibility to videos easier. Unlike other applications, it supports all file formats and allows users to download videos in any file format as they please.
If we talk about watching and downloading videos from YouTube, it usually gets difficult while using the original site. However, VidMate made this all under a single click. It provides an in-built media player that allows users to download videos immediately and have then watched without using the Internet. VidMate doesn't complicate your downloads. It has direct access to our gallery and provides a very swift service in downloading videos. Size and quality have never been an issue for VidMate; videos are downloaded and preserved in high resolutions. VidMate is undoubtedly a perfect option while considering YouTube downloader for iPhone.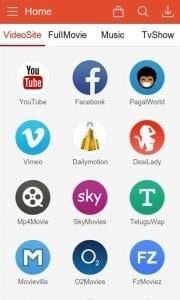 Video Tube was designed to provide convenience and resolve issues of users while downloading YouTube videos. While supporting all file formats, it allows users to download any video they desire to. Despite being a free platform, it has a very significant and strong download manager that allows the suspension and resumption of videos in real-time. Users can download videos in a single click with no strenuous procedures of following the video from the original platform. It offers another special mode, which constitutes offering background downloads while users perform other actions on their device. Video Tube seeks to solve users perplexing over the decision of the right video. It offers an in-built browser where users can first watch the YouTube video they really want for their device and then have it downloaded. Apart from providing multiple uploading features, it ensures good video quality for its users.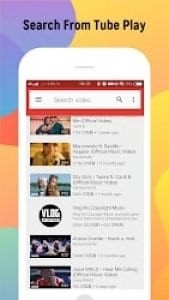 Applications that focus on user-friendliness are the most successful applications in competition. Video Downloader Master is one such application that allows easy download of YouTube videos onto the device. While ensuring that the user doesn't use their Internet MBs excessively, this application provides the feature of multiple downloads. If users seek more convenience, they can use its built-in browser for supporting a swift operation. It supports a variety of video formats and performs both active and background downloading. Video Downloader Master, unlike various other YouTube downloader provides video players for users to watch their favorite videos easily, without any difficulty in accessing their downloaded video. Users can always select the video quality of their choice while downloading.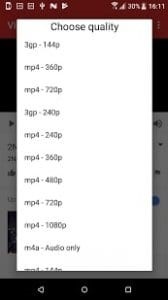 Play Tube & Video Tube is an application that holds a competition in the video downloading market. Its integrated browser allows users to access their desired video that they find better quickly. Its interface provides a straightforward method for downloading the video. After accessing the video they want to download from its browser, users have to tap the green button present on the bottom of the screen to initiate downloading.
Before the application downloads the video for you, it sends a prompt message questioning the desired video quality, which will be directly downloaded onto the gallery of the phone after selection. Users even have the autonomy to select their own video size and resolution. Along with all these features, it allows users to share the downloaded videos on any platform.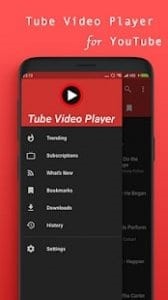 Video Thumbnail Downloader for YouTube
Another application that serves as a YouTube downloader for iPhone is the Video Thumbnail Downloader for YouTube. This easy-to-use and the convenient application performs download in a few minutes and allows users to watch videos by saving their Internet traffic. Unlike the other applications, this application provides a variety of parameters and settings where users can search through 11 categories and check the quality and size of the video for selecting the preferable option for their use. Its preferred parameters allow video searching to become more comfortable and efficient. Users can easily save the finalized video onto their memory and even share and bookmark them for future convenience.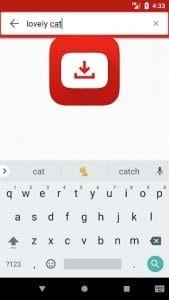 Summary
Various applications are available for users to download videos from YouTube. This article has stated the best and the most convenient options of downloading YouTube videos along with their features to help users decide over the best option while determining the best platform to download their YouTube video from.