Top 3 Online Facebook Video Downloaders
3 Online Facebook Video Downloaders
By Kendra D. Mitchell | Jun 09,2020 21:04 pm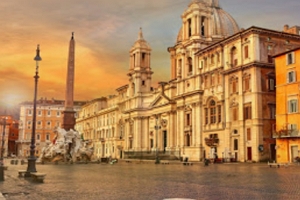 Facebook has been one of the significant pioneers of social media and has taken its flag to make it an updated source for various news and events in real-time. More commonly used for media sharing, users update their feed by putting multiple videos that are either objected to entertainment or for delivering or displaying a message. But what if a user encounters such a video that they feel to use for their video marketing or to share it on another platform? They would never be able to download the video directly since Facebook doesn't allow its users to download videos onto their smartphones or laptops. This developed the need for a Facebook video downloader that would fulfill their requirements of downloading a video for their miscellaneous use. This article focuses on taking the best Facebook video downloaders available online with a proper guide for its users on how to download Facebook video without software. Conclusively, users will find it easy to decide over a platform for having their video downloaded safely and securely while maintaining its quality.
There are many Facebook video downloader online platforms that are readily available for users. This article will discuss the three best options while considering downloading videos from Facebook.
As we know the saturation of products in the market, many existing video downloading platforms required downloading additional files and the source video file. This site allows users to enjoy its services without any additional third-party interaction or interference in the form of a plugin or software. Users usually complained over the fetching and downloading processes to be overly-detailed and strenuous in the past. With fbdown.net, this process is made easier to execute on smartphones of all kinds. Similar to many other existing video downloading software, it merely asks its users for a video link, which is almost everything that a user has to do from their side.
This platform can either be used through its own website, or users can download its chrome extension, which makes it among the few Facebook video downloader chrome versions. The overall procedure for executing the downloading process is simple and convenient, which can be done by following the steps below:
Locate your favorite Facebook video
Copy its URL by right-clicking the video
Paste the copied link onto the platform and hit the download button
Users have the option to select the video quality, which, after selection, can be saved on the device.
You can access Fbdown.net by clicking here. URL: https://fbdown.net/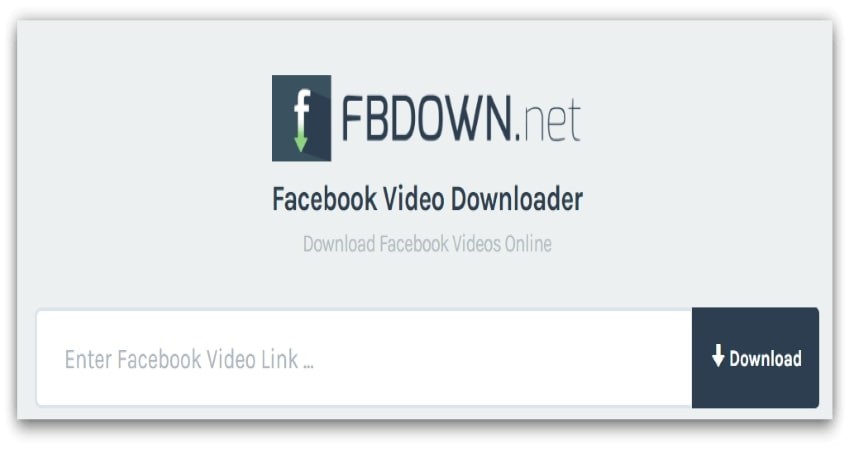 Downvids.net is one of the most common video downloaders that is commonly used for both YouTube and Facebook. What is impressive about this platform is its convenient and easy service with a user-friendly interface. Users who want to execute this process on phones should definitely count on it. Downloading videos from Downvids.net is as easy as it can be for any Facebook video downloader. Users have to copy and paste the URL of the video they want in their library. It doesn't help users download videos only but provides the autonomy to download media with MP3 and MP4 formats with the desired resolution, as per the user's need. Full HD, HD, SD, and other such file formats can be easily obtained with Downvids.net. To understand how to download a Facebook video from Downvids.net, users need to follow the simple steps which are as follows:
Open your Facebook account, followed by playing your desired video that you want to be downloaded.
Copy the URL of the video by clicking right.
Paste it directly onto the platform, choose the resultant video's file format, and hit the download.
Downvid.net also comes with the option of downloading private videos, which can be achieved by following the website's instructions.
You can access Downvids.net by clicking here. URL: https://www.downvids.net/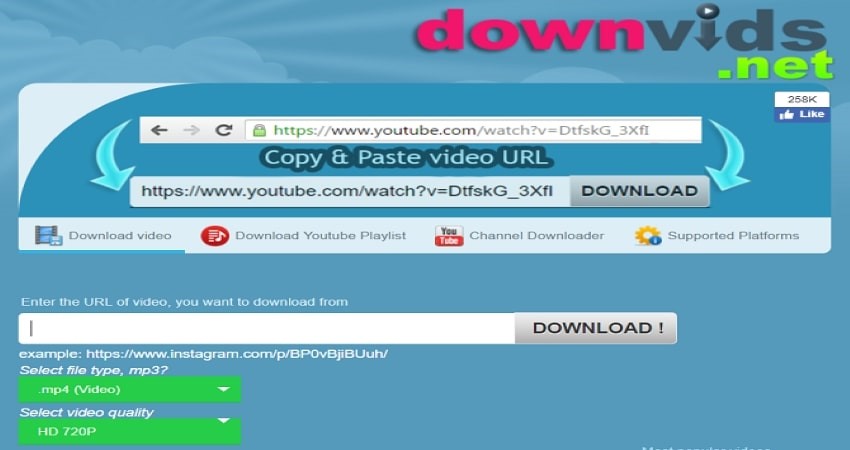 KeepVid is one of the most effective tools that are available for exporting video from Facebook while providing downloadable content from 10,000 applications and websites to its users. If we talk about its features and compare it with the existing platform, it is by far the most popular and fully-featured software. This tool was developed by iTubeGo; hence it has been made available for all platforms in the form of an online downloader, mobile application, desktop application, and browser extension.
Unlike other software and online platform, users are not confined to any vulnerable attacks. This provides users with the mobility to operate freely with security. KeepVid is SSL secured and doesn't limit its users over downloading videos, unlike other video downloaders. This platform is perfect for users who wish to grab a few Facebook videos for their personal usage.
KeepVid provides no browser extensions for its users. However, it follows a straightforward suite of operation which helps users download videos of their choice. The following simple steps will show users on how to download Facebook video on PC without software.
Grab the URL of the Facebook video that you want to download.
Paste it in the provided box on the platform.
Click "Download" and have the video saved on your device. You can access KeepVid by clicking here.
You can access KeepVid by clicking here. URL: https://keepvid.pro/en39/facebook-video-downloader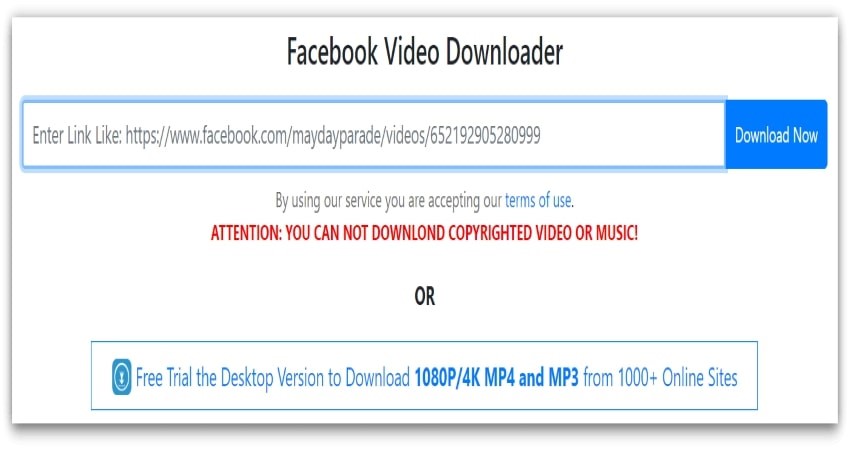 Summary
It has been stated that there are countless sources of downloading Facebook videos, which usually makes it difficult for users to decide over. Facebook doesn't provide the facility of directly downloading its uploaded videos hence the need for video downloaders increased with time. This article has helped users short-list their choices, considered the factors of download limitations, security, and interface, to allow them to select onto a specific video downloader for the sake of downloading the videos of their choice. Using any of these aforementioned tools, users can easily download Facebook videos by following a few clicks.