How to Convert JPG to PNG on Mac
JPG to PNG Converter in Mac System
By Lam Chow | Oct 31,2019 17:32 pm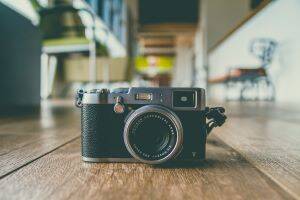 JPG (Joint Photographic Experts Group) and PNG (Portable Network Graphics) have become the most common file formats of modern image technology. These file formats are built to be compatible with modern browsers, broadband speeds and also suit the needs of every average tech user. Although these two file formats serve the same purpose, they have differences in image quality. There is always going to be a preference depending on the type of image the user wants to store.
JPG is a lossy image compression format that is useful for storing photographs at a smaller size, it discards some of the image information in order to reduce the file size. The PNG format, on the other hand, is a common choice on the web. It is a lossless compression file format that is useful for storing line drawings, texts, and iconic images. It keeps all the information and the quality will not change but the file size is usually larger.
The purpose of this article is to give detailed information on how JPG file format can be converted to PNG file format on MAC.
MAC stands for Media Access Control; it is a slang for Apple computers. Mac OS is only available on Apple computers and workstations. Mac OS has a popular feature of desktop interface with a 3D appearance characteristic. The Mac operating system comes with Apple Computer's iMac.
Part 1. Online Free Converter-JPG to PNG Conversion
URL: https://www.media.io/image-converter.html
Online UniConverter is a web-based online tool for you to convert and compress images, videos, and audio files for free. There is a free trial area below, and you just need to upload or drag and drop your JPG image file to the function area, select the PNG format as the output, then click the "Convert" button to start the JPG to PNG file conversion.
The page you're looking for can't be found