6 Best How to Loop a Video for Instagram Online
Loop Video for Instagram Online
By Kendra D. Mitchell |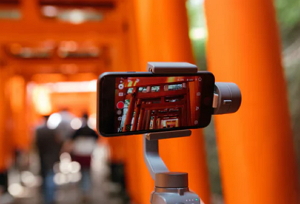 Are you passionate about making a video repeat for Instagram? Well, today, Instagram has ditched support for the play-once-and-stop technique in favor of the more convenient endless loops. This way, you don't have to click any button to re-watch a video. However, finding the best program to help you make a video loop on Instagram professionally isn't that easy. So, without beating around the bush, let's hop in and learn how to loop a video on instagram with 6 recommended Instagram video loopers.
Part 1. How to loop video on instagram story with Online UniConverter
[Most popular!]
Online UniConverter (Originally Media.io) is the 'king' of all online repeat video for Instagram methods. It's sleek, efficient, and simple to use even for greenhorns. It supports the easy drag-and-drop feature, after which you can customize your clip accordingly. The available loop options include 2x, 3x, 4x, 5x, 6x, and 8x. Also, users can trim off the unwanted parts of their videos as well as choose a different saving format before looping. And of course, there're plenty of other functions to edit your videos, audios, images, and documents.
Online UniConverter – Best Online Loop Video App
Loop videos for Instagram 2x up to 8x
Loop various video formats, including MP4, MOV, FLV, VOB, and more
Trim and change video format before looping
Edit video and audio files by cutting, converting, merging, and more
Opens on Chrome, Firefox, Safari, Edge, etc.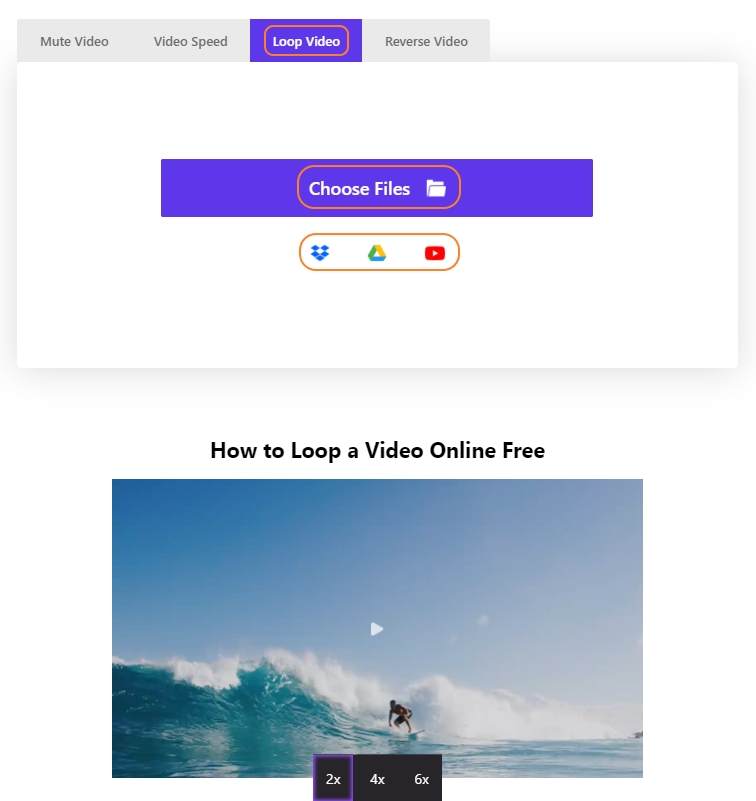 Step-by-step guide to loop a video on Instagram via Online Video Looper:
Step 1: Load your video on instagram.
Tap the Choose Files button to upload a video. Alternatively, you can merely drag-n-drop your video on the Loop Video function.
Step 2. Customize video
Now select the part of your video that you'd like to repeat by trimming off the unwanted sections. You can also choose a target video format before clicking the number of times that you'd like your video to play continuously.
Step 3. Loop video
Lastly, click the Loop button to commence the looping process. This should take a few seconds, depending on your video file size. Go ahead and download your looped video and upload it on Instagram.
Part 2. 5 other online methods to make a video loop on Instagram
To add on the UniConverter repeat video for Instagram method, you can also take a look at these five simple online apps. Note, however, that some of them are ad-infested.
If not for the many adverts, I would suggest that FileConverto is on par with the Online UniConverter. But don't get me wrong here because FileConverto is a unique loop video site in its own right. That aside, users can upload files up to 500MB before looping them for a maximum of 7x. Here is how to do it:
Step 1: Launch FileConverto and then click the "Browse" button to add a video file.
Step 2: Next, open the loop drop-down list and select the number of times you want to repeat your Instagram video.
Step 3: Finally, hit "Submit Now" and FileConverto will do the rest.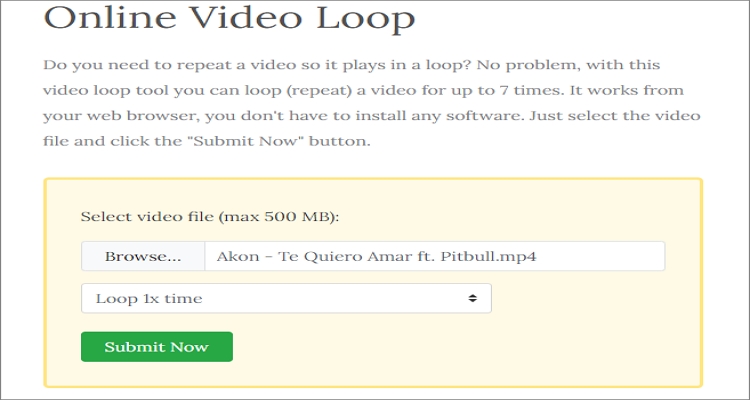 Rocketium is another well-polished loop video site. It's ad-free, simple-to-use, and supports a myriad of video formats like TS, VOB, MKV, MOV, etc. Here, you have up to four loop preset options, including 2x, 3x, 5x, and 10x. You can even edit your video by adding captions, animations, and background music.
Step 1: Open Rocketium and then click the Upload a file button to add a video file you want to loop.
Step 2: Choose the number of times that you'd like to loop your video.
Step 3: Lastly, hit the Loop video button to save your changes.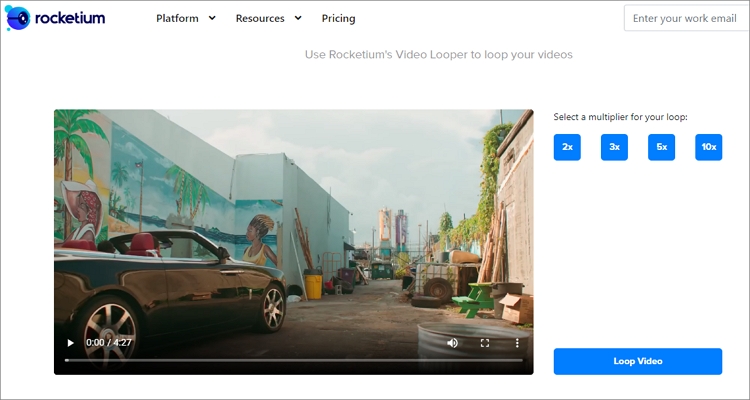 Want to repeat a specific part of a YouTube video? Try Youxube! Unlike the first two options, this tool only supports YouTube URLs. You can watch your video in multiple qualities, including 1080p, 720p, 480p, 360p, 240p, and 144p. Also, it is free to use and doesn't feature any adverts. Just remember that you can't save the video locally for future playback.
Step 1: Launch Youxube on your browser and then paste your YouTube video URL on the search bar.
Step 2: On the URL, replace the "t" letter with "x" in the https://www.youtube.com.
Step 3: Now click "Play" and drag the sliders to loop video.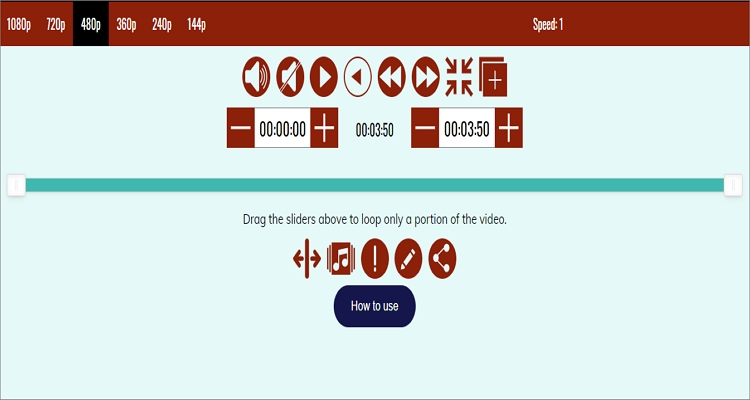 Looptube.io will extract any YouTube video of your choice and loop it as many times as you want. It's free, simple to use, and offers straightforward control buttons. You can also take short notes on the inbuilt notepad as you enjoy the video. But unfortunately, this tool doesn't support direct downloading of videos to your local storage.
Step 1: Open Looptube.io and then paste your YouTube video URL.
Step 2: Click the "Play" icon and then hit the "loop" button to start repeating a section of your video.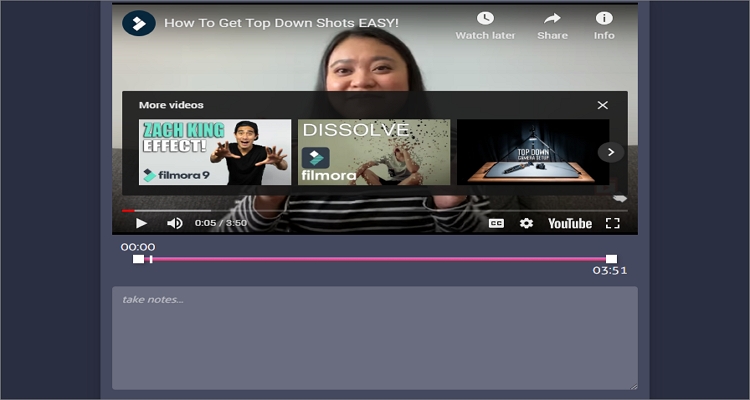 Kapwing is an advanced online Instagram story video loop function that works perfectly on any browser. Apart from looping videos, you can also edit videos by trimming, adding background audio, applying subtitles, and more. However, I'd advise that you stick to the other options if you're still a beginner in the online loop video space.
Step 1: Open Kapwing and then paste a video URL or click the "Upload" button to add a video file.
Step 2: Click the "Trim video" button to chop off the unwanted parts of your video. You can also choose the number of times you want to loop the video. You can loop it up to 10x.
Step 3: Finally, click the "Create" button to save your new video.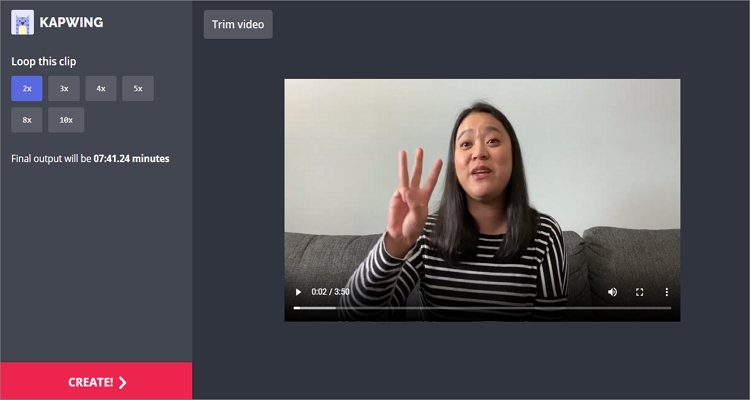 Conclusion
These are the best 6 methods to loop video on instagram online, quickly and easily. In fact, don't be tempted to download those memory-consuming and complicated apps for mobiles and desktops. Simply grab your browser and log into reliable Online UniConverter for a seamless process.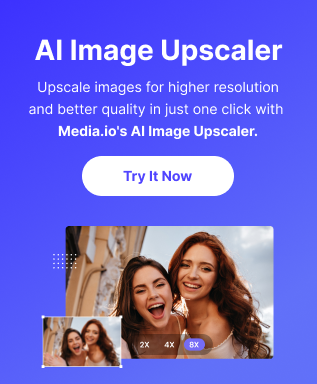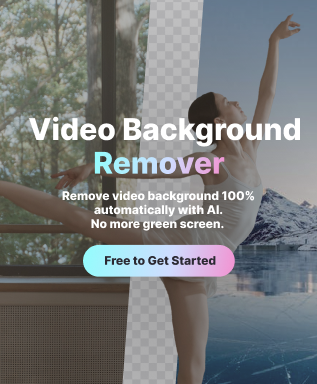 Media.io - Online Video Editor
Create Your Incredible Videos Anywhere, Anytime!