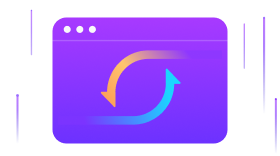 Online Media File Editor
Resize images without sacrificing the output quality for passport
Edit video and audio files by converting, compressing, cutting, merging, etc
Add unique watermarks and effects to images
The process of making image is simple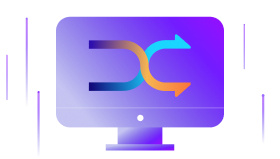 Best Desktop Image Converter
Convert, compress, and edit all image file formats like CR2, DNG, CRW, TIFF, PNG, WebP, JPG, etc. for sociel media
Edit images professionally by compressing, cropping, and applying watermarks
30x faster conversion speed
OS Support: Windows 10/8/7 & Mac OS X 10.9+
Top 5 Passport Photo Resizer: Resize Images to Passport Size Easily
Top 5 Passport Photo Resizer
By Kendra D. Mitchell | Jun 17,2021 14:19 pm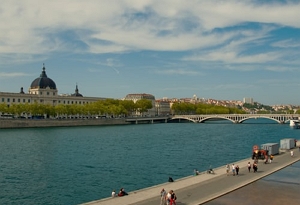 Besides applying for a passport, a passport photo resizer may be required to fill an online education form, job application, and various other important documents. If you do not have a passport photo ready, you can resize any image to a passport size specification using special tools. There are several online and other programs available to resize photo to passport size and below listed are the popular ones.
Part 1. Free Online Image Resizer You Can't Miss
If you are looking for a simple tool to resize your images without any frill, Wondershare Online UniConverter is the best choice. Working from your Windows or Mac browser, this program can resize an image in JPG, PNG, GIF, and BMP format to your required size. Passport size photo resize can be quickly done using this tool by simply mentioning the required height and width of the image. There is also an option to select the target file size by selecting the resizing percentage in comparison to the original file. Online UniConverter allows adding up to 5 files at a time with each image of a maximum of 5MB. The resized photos can be saved locally or Dropbox as needed.
Drop it like it's hot
Add your files by dropping them in this window
Steps on how to resize a photo to passport size online
Step 1: Open Image Resize and click on the + sign to load the image to be processed.
Step 2: Next specify the required passport size image dimensions in width and height section.
Step 3: Click on the Start button and the program will resize image to passport size.
Part 2. How to Resize a Photo to Passport Size
There are some specific tools to resize passport size photo available. To make your search easier for these programs, we have picked the top 5 popular ones.
This is a widely used online passport picture and ID generator that allows you to upload an image from your system and convert it into a passport size photo. Additionally, the program also has a webcam option where you can use the built-in timer to capture a good passport size photo for yourself. After the picture is selected you can move its position, rotate it and enable the mask option. The processed picture can be downloaded from the program.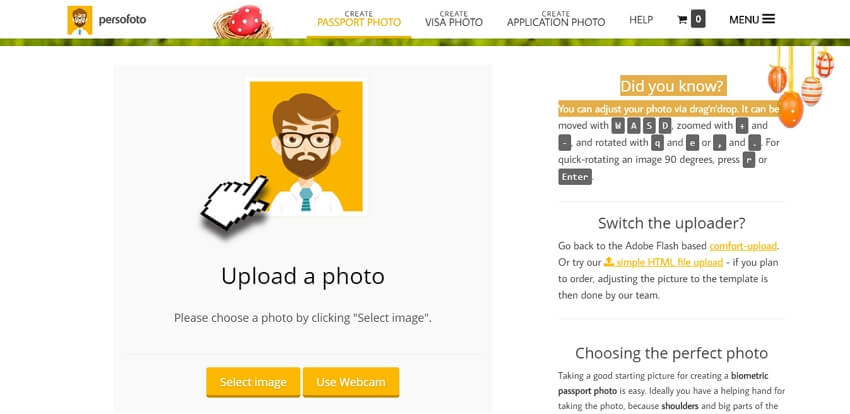 Pros:
Program with a simple and user-friendly interface
Option to capture an image using Webcam
Cons:
Internet-dependent
No option for batch processing
This is a feature-packed online tool that facilitates creating a passport photo. Using the tool you can resize picture to passport size and the required size of the image country wise is already defined on the site. You just need to choose the country and the ID photo type you want. Images less than 10MB and smaller than 4000 X 3000 pixels should be added to the site to get the right size photo. JPG and JPEG are acceptable formats. Once the image is added, you can crop it and also choose the white background enhancement. The processed image can be downloaded for printing purposes or as a single image for online use.
Pros:
The passport size measurements are already defined
Option to crop and enhance to use a white background
The processed picture can be downloaded for printing or online use
Cons:
Only JPG and JPEG are the supported formats
Image size to be uploaded is fixed ( 10MB maximum with 4000 X 3000 pixels)
This is free to use tool that works from your browser and facilitates creating passport size photos. The program supports creating images as per automatic configuration for different countries. You can either add the image from your local system or even capture one with the built-in camera (mobile version). The file size supported is 10MB and the formats that can be added include JPG, JPEG, PNG, and GIF. The added image can be cropped as required and finally after the preview, you can download the passport size photo. The image can also be received in an email.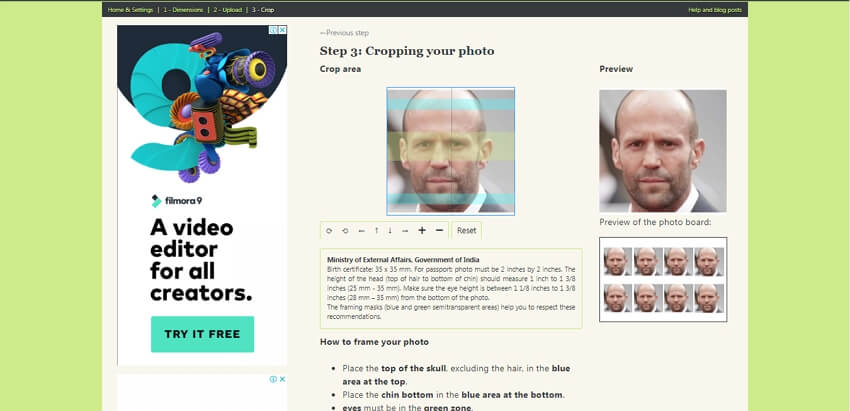 Pros:
Supports, JPG, JPEG, PNG, and GIF format
Using the tool on the mobile allows capturing the photo using the camera
Country-wise passport size photo measurements pre-defined
Cons:
10MB is the maximum supported size
Dependency on the internet connection
Using this online tool you can resize photo passport size in a few quick steps. There are pre-defined sizes for various document types for different countries that you can choose to create photos as required. After the image is added and uploaded you can crop and rotate it and also adjust the exposure by changing the brightness, contrast, exposure, and saturation. There is an interesting Dress Up feature where you can add a choice of dress to your photo to make it look professional. Finally, after the image is processed, it is available for printing and download.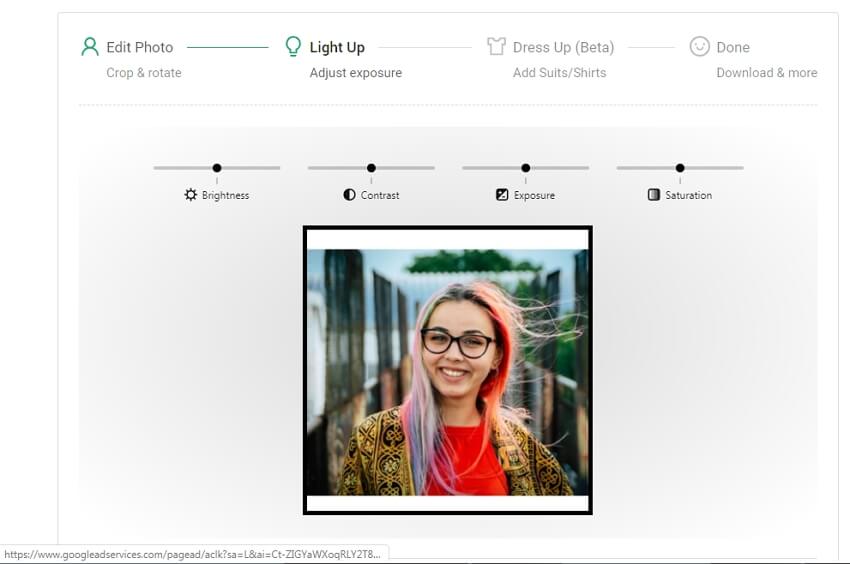 Pros:
Create photos for different documents and different countries
Allows to crop, rotate, and adjust exposure
You can add a formal or a casual dress to your image
Cons:
The processed image needs to be downloaded
The tool is dependent on internet connectivity
Resize a photo to passport size using this browser-based tool. You first need to select the country and the document type for which you are processing the file. After the image is added, the program formats it automatically depending on the size and other requirements as pre-defined for the document. The processed file is available for preview after which you can make the payment and get it for internet submission or printing.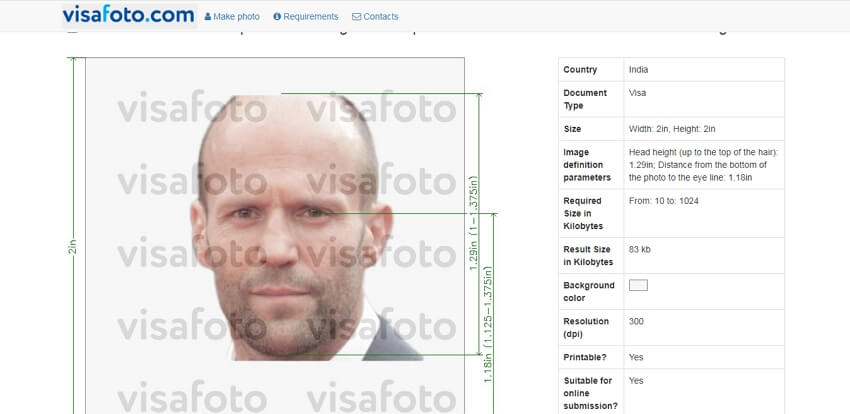 Pros:
Multiple documents and countries supported
Quick and simple interface
Automatic formatting depending on the country and document you chose
Cons:
No option for manual editing of the files
The images need to be paid to download
So for your queries on how to resize passport size photo, the above listed are the best tools. Analyze the pros and cons of these programs and choose the one that best matches your requirements. For passport resizing as well as general image resizing, Online UniConverter works as a great option.