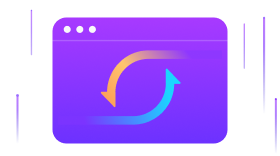 Online Image Editor
Online free image editor
It supports all image file formats like JPEG, PNG, TIFF, GIF, etc.
Export image files to JPEG, PNG, TIFF, and BMP files with high-quality.
Easily resize images for social media online.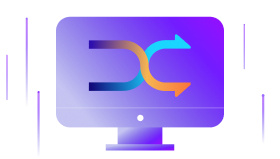 Best Image Converter & Editor
Convert all image formats (including Raw) to JPEG, PNG, TIFF, and BMP.
Edit image files by adding unique watermarks, compressing, cropping, and applying effects.
Edit image, audio and video files easily
OS Support: Windows 10/8/7 & Mac OS X 10.9+.
Easy Steps to Resize Image for WhatsApp Profile
Resize Image for WhatsApp
By Kendra D. Mitchell | Jul 19,2021 16:34 pm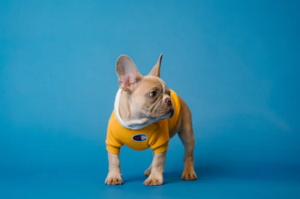 Trying to upload your latest picture as a WhatsApp profile but it gets cropped? This happens because there is a certain resolution supported by WhatsApp as the profile and any image beyond this size is to be cropped. So if you don't want to crop, you need to resize image for WhatsApp profile. Using a good resizing tool, the task can be done. More about how to resize image for WhatsApp can be learned from the following parts of the article.
Part 1. What is the Recommended Image Size for WhatsApp Profile
If you are using a Smartphone having a screen size of around 4-5 inches, the minimum supported profile pic size is 192 X 192 pixels. The size for the smartphones having less than 4 inches of screen is 140 X 140 pixels. Any squared size image can be used as a WhatsApp profile picture. If you have larger images, you can use the WhatsApp image resizer to get the recommended file size.
Steps to change the WhatsApp profile picture size:
Step 1: Open WhatsApp on your phone and tap More options and select Settings.
Step 2: Tap on the profile phone and click on the Camera icon.
Step 3: Next, you can either take a picture from your camera or choose one from the gallery to be used as a profile picture.
Part 2. How to Resize An Image for WhatsApp Online Free with No Cropping
To resize photo for WhatsApp in a simple and quick manner without cropping the image, use Wondershare Online UniConverter. This browser-based program can resize images in JPG, PNG, BMP, and GIF format. The free-to-use the tool also supports batch processing where you can add up to 5 images at a time with a size of up to 5MB each. The original aspect ratio can be kept as the original file or can be changed based on your requirements with the tool. The added pictures can be resized by pixels or by percentage.
Once you have resized the picture, you can save it to your system or Dropbox as needed.
Drop it like it's hot
Add your files by dropping them in this window
How to resize an image using Online UniConverter
Step 1: Open Image Resizer and click on the + button to add the image to be resized.
Step 2: Choose to resize the image by pixels or percentage as needed. Use the lock icon to select the aspect ratio.
Step 3: Hit on the RESIZE button for the program to start processing.
The resized image can be downloaded locally or saved to Dropbox account.
So no matter whichever picture you have, using this simple online tool, you can quickly resize image for WhatsApp DP.