Top 4 Ways to Resize Images for YouTube Easily
Top 4 Ways to Resize Images for YouTube
By Kendra D. Mitchell | Sep 14,2020 17:10 pm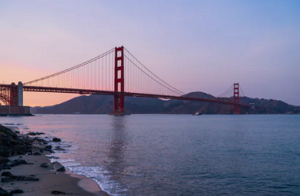 Visual assets are important to get the attention of the clients, customers, and other visitors on your social media platform. So if you have a YouTube channel it is important to have an impressive channel art, banner, thumbnail, and icon and for all these and the right size of the image is important. There are specifications for the size and the aspect ratio for these art and banner pictures by YouTube. So, if you have images that do not adhere to these specifications, use a YouTube photo resizer. More about these tools and how to resize YouTube pictures are discussed in the following parts.
Part 1. Best YouTube Photo Size in 2020
YouTube has recommended the picture sizes to be used as a channel art, banner, thumbnail, and others. The latest specifications and recommended size for these images are as follows:
1. Youtube Banner Size
The banner is like a cover to your channel. The viewers and visitors will get an idea about your channel seeing the banner. Since the banner will be displayed differently on different devices, getting the right size is very important.
Recommended size:
2560 X 1440 pixels
Minimum dimensions: 2048 X 1152 pixels
File size limit: 6MB
Minimum image safe area for text and logos: 1,546 x 423 pixels
Maximum image width: 2,560 x 423 pixels
2. YouTube Channel Art Size
Size: 2560 X 1440 pixels
3. YouTube Thumbnail Size
Size: 1280 X 720 pixels
Part 2. One-Click to Resize Images for YouTube Free Online
If you want to resize image for your YouTube banner, art, or other requirements in one click hassle-free manner, we recommend Wondershare Online UniConverter. Free to use, this program works directly from your browser window and facilitates resizing by specifying the needed size in terms of height and width. Images in PNG, JPG, BMP, and GIF format can be added and with batch processing support, the tool allows adding 5 files at a time with each file of up to 5MB. Resizing by percentage is also supported and you can save the processed image to Dropbox as well in addition to the local system.
Drop it like it's hot
Add your files by dropping them in this window
Steps to resize YouTube banner free online
Step 1: Launch Image Resize and click on the + button to add the images.
Step 2: Enter the required dimensions of the images.
Step 3: Click on the Start button to process the file.
So in just one-click, you can quickly resize image for YouTube thumbnail, banner, creative art, and other requirements.
Part 3. How to Resize Photo for YouTube
Several image resizer for YouTube with different functions and features are available. Filtering the list is a tedious task and to help you with the same we have shortlisted the popular tools to resize image for YouTube thumbnail, channel art, banner, and others.
This simple and quick online tool has pre-defined specifications to resize your image. With a simple interface, you just need to add the image and it will be resized to YouTube channel art specifications. There is an option to crop the image to select the area to be used. The resized image can be downloaded from the interface.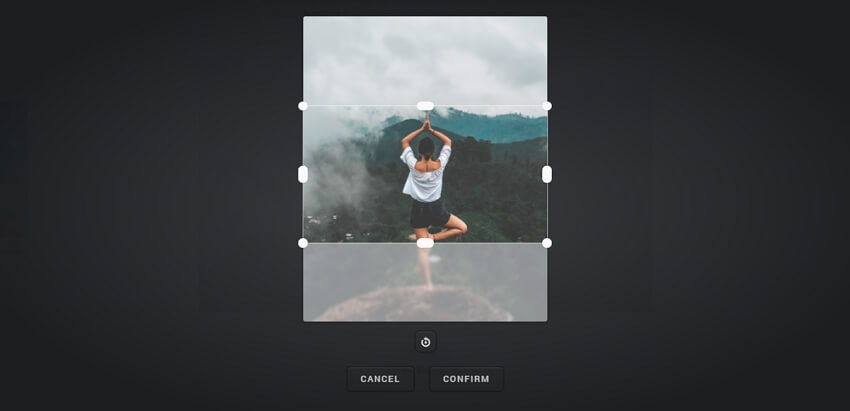 Steps to resize image for YouTube channel art
Step 1: Open https://www.onlineresizeimage.com/youtube-channel-art-resizer/ and click on the upload button to add the image.
Step 2: The preview of the resized image will appear. Click on the edit icon that will allow you to crop the image if needed. Hit on the CONFIRM button when done.
Step 3: Click on the Download icon and the resized image will be saved to your computer.
To resize images without losing quality, this is a good program to consider and the supported formats include JPG and PNG. The program allows you to select the custom size or from the pre-defined sizes available for several social media platforms. You can choose to resize photo for YouTube channel art or a thumbnail as needed. The resized image is available for download from the program interface after the process is complete.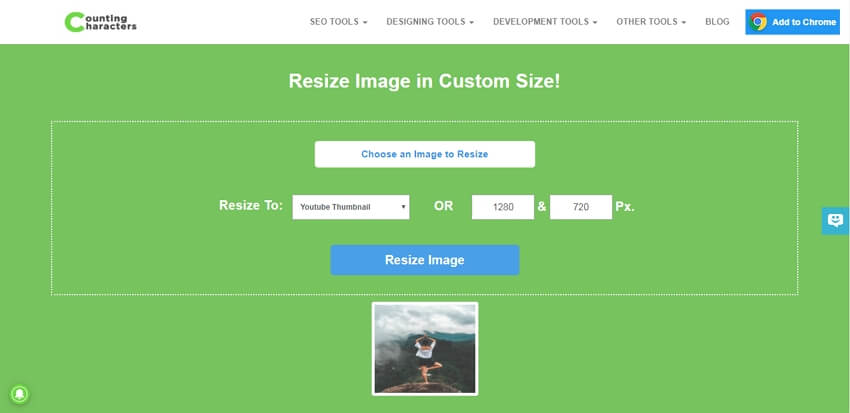 Steps to resize image for Youtube
Step 1: Run https://www.countingcharacters.com/image-resizer-online and click on the Choose an Image to Resize button to browse and add the image.
Step 2: Expand the drop-down menu at Resize To: tab and select the pre-defined sizes available for Youtube. Alternatively, you can also enter a custom size.
Step 3: The preview of the image will be available at the interface. Click on the Resize Image button to start the processing.
This is a simple tool with pre-defined sizes for various YouTube pictures. The program works from the browser window and allows you to resize your selected image to YouTube channel art, thumbnail, or an ad. There is an option to crop the image if required and rotate as well. The image resized can be downloaded to your computer and then uses as needed on your Youtube account.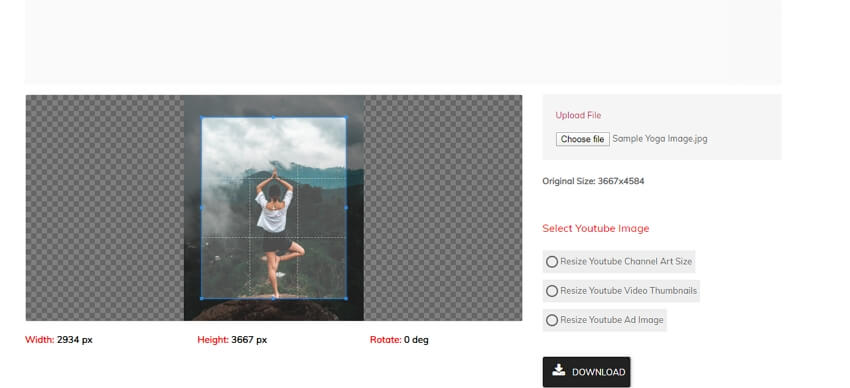 Steps to use online image resizer for YouTube
Step 1: Open http://www.imageresizeonline.com/resize-image-youtube-channel-art-size-resizer.php and click on the Choose file button to load the image from your computer.
Step 2: Select your Youtube image from the available options - Resize Youtube Channel Art Size, Resize Youtube Video Thumbnails, and Resize Youtube Ad Image. You can even crop the image if needed.
Step 3: Click on the DOWNLOAD button and a pop-up window will open showing the preview with the cropped image. Finally, hit on the DOWNLOAD button and the image will be saved to your computer.
YouTube resize can be done quickly and easily using any one of the above-mentioned tools. If you have more than one image to be resized, Online UniConverter will assist you with batch processing.