3 Best Online Vocal Remover
Best Online Vocal Remover
By Kendra D. Mitchell | Sep 14,2020 16:32 pm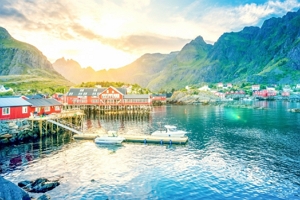 What Qualities Should an Online Vocal Remover Have?
1. Efficiently resolves the frequency without any noisy residue.
2. Worth the buy.
3. It has exclusive Features:.
4. All in one audio editor.
5. Works as an equalizer as well.
6. Expert in managing tricky situations.
Keeping that in mind, today, in this article, we are going to talk about 3 to online vocal remover software for Windows. As follows...
URL:
https://www.wavosaur.com/download.php
Wavosaur is a popular software on the internet to remove the vocals from audio. It also has some advantages on its side. We are going to point out the Pros: and Cons: below to make it easily readable.

Features:
It's a sound editor, audio editor software.
It processes and records sound.
It has all the Features: like cut, copy, paste, etc.
It can produce music loops.
It also analyzes the audio.
It also has a feature to convert the audio in a whole bunch.
It can export mp3 files.
This software can slow down and speed up the audio.
It can also cut a song and put other parts of the song together.
Pros:
The first advantage is it's free of cost.
It can be used as a general audio editor too.
It doesn't need any sound engineer to operate it; everyone can use it for its simple Features:.
Has a variant sound format other than mp3
With the help of program coding, this software automatically detects the vocal pitches and scrub them off from the audio file.
Cons:
It depends on how the sample is free and clear of compression; on that particular note, extra care is needed.
URL
-
https://www.audacityteam.org/
Another free to use vocal remover software. It's the best software to use in a situation where the sound of the instrument overlaps the lyrics. Let's find out the good and bad side of this software.

Features:
It has a feature of manually recording ("What you hear").
It has the ability to record from live audio through a microphone.
It can import and combine audio files.
It can export audio files into any file.
It supports 16 bits,24 bits, and 32 bits.
It supports unlimited record, edit, cut, and also redo and undo in any steps.
Plug-in managers manage the installation and removal of audio files from the menu.
All the tracks and selected files can be manipulated using the keyboard shortcuts.
It has a mode called spectrogram, which is used for visualizing and selection of frequencies.
The inbuilt effects of this software can be modified in a text editing software.
Pros:
Available for anyone as it's free to use.
It's an all in one music editor.
Best software to manage the tricky situation.
Sufficiently resolve the instrument pitches before removing vocals.
Cons:
Nothing to report
Download Link
URL
-
https://www.nch.com.au/wavepad/index.html
This vocal remover online is not free software; even some versions can cost up to 69$. But with that much cost, you can get more than enough services from this. It's the best allrounder audio editor in the present day. But every software has some good and bad features. Let's enlighten the facts.
Features:
Has Features: like cut, editing, copy, paste, delete, insert, auto-trim, etc.
It has an audio equalizer, echo, reverse, normalize, amplify, etc with plug-in compatibility.
'Batch processing' allows the user to apply different effects and can convert a thousand files into a single function.
It also has a feature to cut a song and make it a ringtone for mobiles.
Pros:
It has a lite version that is free to use.
Even the lite version has all the Features: to edit the audio.
Apart from the expensive side, it's a whole pack of more than a vocal remover.
It has exclusive Features: that allow the user to modify audio files.
This software also removes the vocals through the mollification( to mute the volume of the audio) process.
Perfect use for a party or home system.
Cons:
The original version is on an expensive side.
A little bit more difficult than the mentioned two others.
Summary
Does this software successfully remove the vocal? Well, that decision is up to the user. As I said before, it's difficult to remove the vocal altogether. But there are some tricks to do that. But thanks to some software companies who made our job easier in this case. Still finding the best software is hard when there is full of fraud everywhere. Apart from those 3 online vocal removers,there are many in the market. But we wanted to sum it up for you. Undoubtedly those are the best because they are all-in-one audio editors along with the exclusive Features:. Also, we don't need an expert to operate this software. It's usable for everyone.